Prefabricated house factory package:
Prices include factory package:
External walls are inslutated and have wooden cladding, bearing internal walls included as raw material, roof construction (trusses), PVC windows.
Optional on request: transport and installation. The internal planning can be modified. In case of minor changes, the price of the house remains the same. If you wish to build according to your own project, we can calculate an individual offer based on your drawings.
Insulated external walls: wall height 2500mm – possible wall height up to 3000mm
– Wooden cladding UYVk 21×145 Spruce AB – horizontal
– 30x45mm ventilation lath
– Wind barrier TYVEK
– Timber construction C24 / 45x195mm with 600mm interval
– 200mm insulation (200mm rock wool ROCKWOOL / SUPERROCK)
– Vapor barrier 0,2mm
Bearing internal walls
– Timber construction C24 / 45×95/120/145mm
Roof construction:
– 30x45mm roof ventilation lath
– Roofing foil SILVER
– roof trusses for the main house according to the drawings – roof sides overlap 600mm
(doesn't include canopies, awnings, posts, columns and other protruding parts)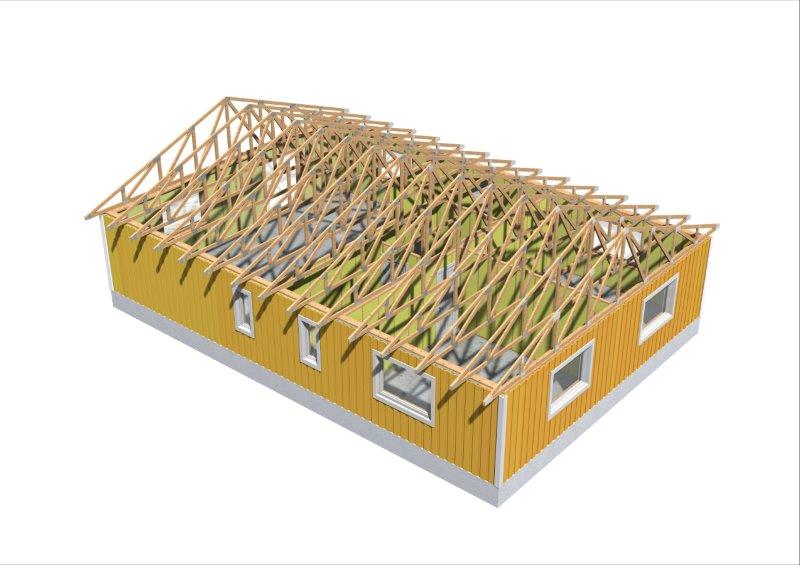 Ceiling: (only for 2-floor houses)
Ceiling construction is made of roof trusses – according to strength calculations
Windows and terrace doors:
3x glazing, PVC White / U = 0,95 W/m²K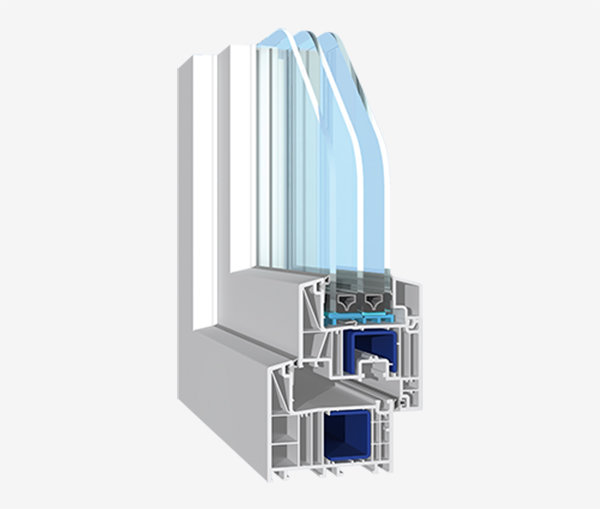 Production drawings
Drawings of exterior walls, roof trusses plan, window specification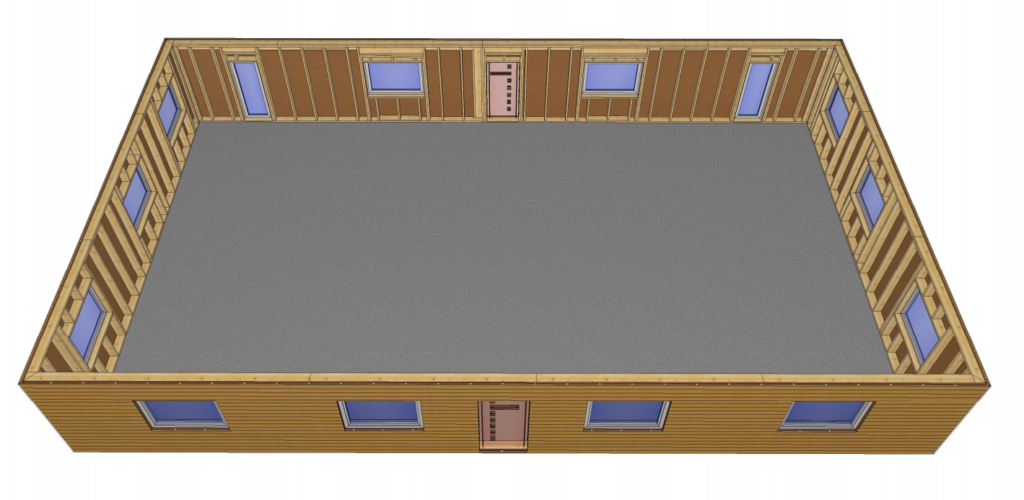 Delivery to the property
Delivery time – ca. 6 – 8 weeks
A D D I T I O N A L S E R V I C E:
Exposed roof – to create this construction we use laminated wood . In collaboration with Mineera OÜ
Gable elements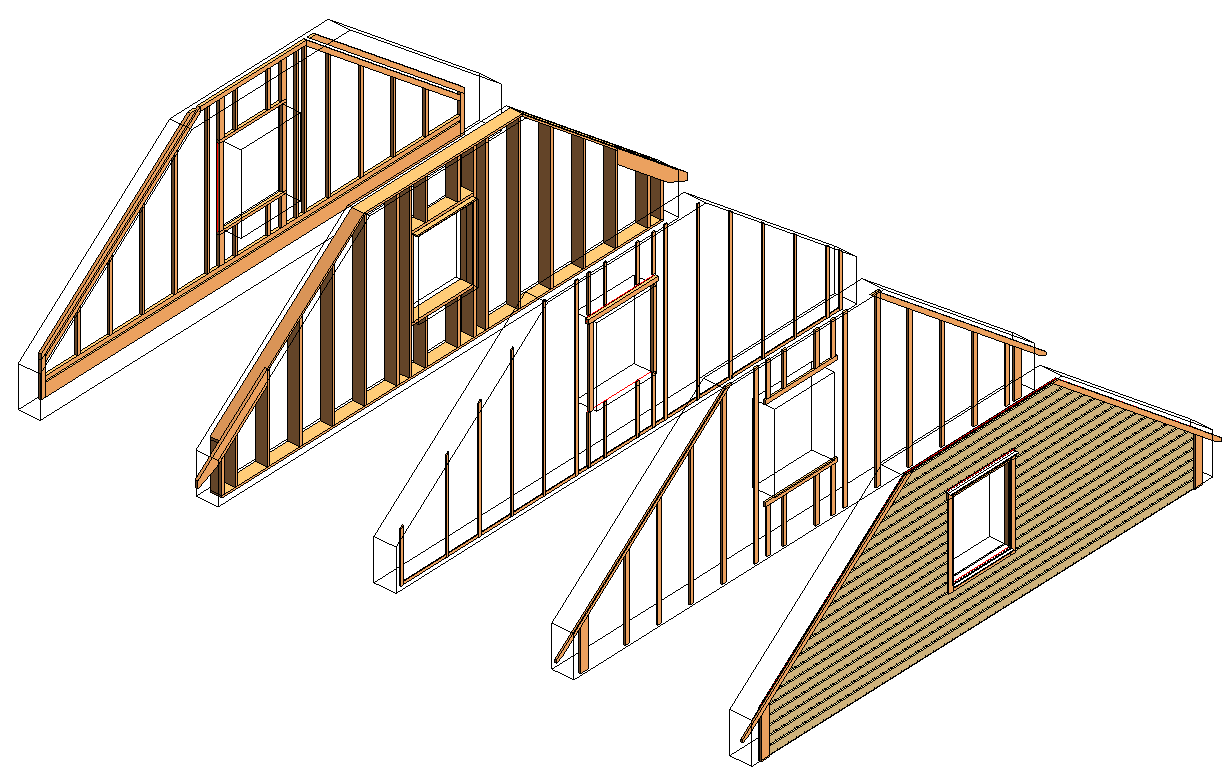 Painting of the elements
Before house installation, the following things need to be on site:
Concrete foundation based on drawings and masurements provided by Norges Hus Nova OÜ
Access for 40t trucks
Electrical supply
Possibility of storing materials on site